When looking to get rid of that gross old shower curtain, or perhaps that outdated existing door, you may be overwhelmed by the choices of shower doors. Do you want a panel and pivot door or a bi-pass door. Framed, frameless, or semi frameless? What thickness of glass do you want? What style of glass will work best? Then the next question, do you want it installed professionally, or do you want to install it yourself?
The Shower Door Types:
There are several different styles of tub and shower enclosures, and the type of door that is best for your installation will depend on the opening itself.
There is the standard bi-pass door where there are two doors that pass each other on a track. Typically the outer door has a towel bar, where the inner door has a simple knob. These doors are generally recommended for openings wider than 60" however do come available as small as 48", as with this style of door, the clear opening is less than half. These doors are typically easier for the home owner to install themselves, however they can be very tricky, so keep that in mind.
There are also several pivot options for shower doors, which is a single panel of glass that opens much like any other door in your house, which is typically up to 36" wide. Pivot doors can also be paired with panels for openings wider than 36" Also, when the shower is placed in a corner, the panel and door can be placed at an angel to cover both open sides. Pivot and panel doors are often used in combination when the shower is next to a tub, and the panel needs to be shorter than the door itself.
This is an example of a custom pivot door with an in line panel as well as a panel placed at a ninety degree angle, which is over the tub. This shower door is also installed floor to ceiling, which can be used as a steam shower enclosure. More on that later.
Frame Styles and Finishes:
When selecting the frame style, budget is a very large thing to consider. Many home owners think that a frameless door should be less expensive since they aren't paying for a frame. In fact, it is typically the opposite. Since there is no frame to support the glass, typically a thicker glass is used for stability, increasing the price. Below you will see some of the different styles of shower doors and framing options.
This shower door, from Specialized Shower Door and Mirror out of Sacramento shows a frameless style. Typically, there are two to three hinges on the pivot side of the door, and a small track that the stationary panel rests in. As you can see, this frameless door is much different than the framed doors you would have seen in the 1980's. The through glass handle adds a contemporary look, and is easier to clean around. When remodeling, frameless styles are more favorable because they are easier to keep clean, and are more updated vs. their framed counterparts.
This Holcam Semi-Frameless door features a frame around the opening, however the shower door doesn't have the overhead header, which is often bulky and difficult to clean. Depending on the manufacturer, some don't have a frame around the glass panel at all, just the two sides and bottom of the opening itself. The enclosure pictured above is a standard shower pivot, typically under 36" wide, and can typically be installed by the home owner, however they can be difficult so keep that in mind.
This last framing style, also by Holcam, shows a fully framed bi-pass shower door. This shower door will typically have a much thinner glass, which is completely surrounded by a frame, as well as the opening completely surrounded. While these doors are typically the less expensive option in shower doors, they are often the most difficult to keep clean.
The finishes of shower doors are similar to the finishes of cabinetry hardware, faucets, etc. You have the standards of Chrome, Brushed Nickel, Oil Rubbed Bronze, etc. Check with your provider to see what options they offer. Companies like
Holcam
offer quite a selection of additional finishes like white, black, red, ivory, and so much more. It is best to coordinate with the decor of the room when selecting the hardware. If you have brushed nickel faucets, cabinet pulls, and lighting fixtures, then it would probably be best to use the same finish in your shower door hardware.
Glass Styles:
Glass styles in shower doors are again dependant on the specific manufacturer. There are smooth glass types, and textured glass types, there are etched glass types, and other custom designs. Typically, the design is placed on the outside of the glass, leaving a smooth and easy to clean surface on the interior of the shower for easy squeegeeing and cleaning if you so choose.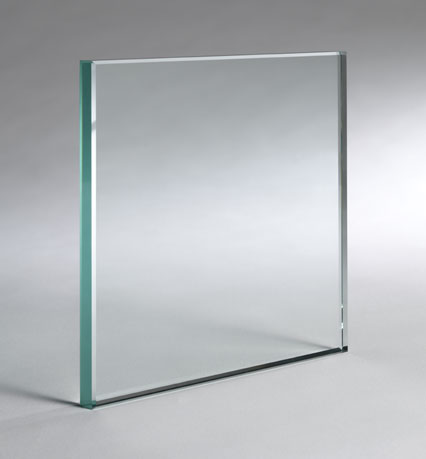 Clear Glass, the most common of glass types.
Obscure Glass
Reeded Glass
Rain Glass
Flemish Glass
Other Decorative Features:
Other custom features are available like chipped top shower doors, that feature a rough cut top that resembles broken glass. There are also companies that will create custom sand blasted designs into the shower door. These options are generally only available through professional installation. Another custom style of door, that is recommended to have professional installation is for steam showers. This enclosure is a floor to ceiling enclosure, which features a small transom, or horizontally pivoting panel, that is designed to completely enclose the shower to keep the steam contained.