A new color trend is the color Teal, or Aqua. I fun and energetic color which lends itself well in a natural color pallet and is very easy to decorate with. Here are some fun amazing products ranging from wall paper, fabrics, tile, and furniture. This fun color is a new trend that is sure to please.
This fun wall paper by Graham and Brown shows this color trend mixed with Chocolate Brown.
This product is FSC Certified Green.
The Parlor Arm Chair from Drexel Heritage Furniture, is priced from $1,169. This chair shows this color trend and how it can fit into your more formal interiors.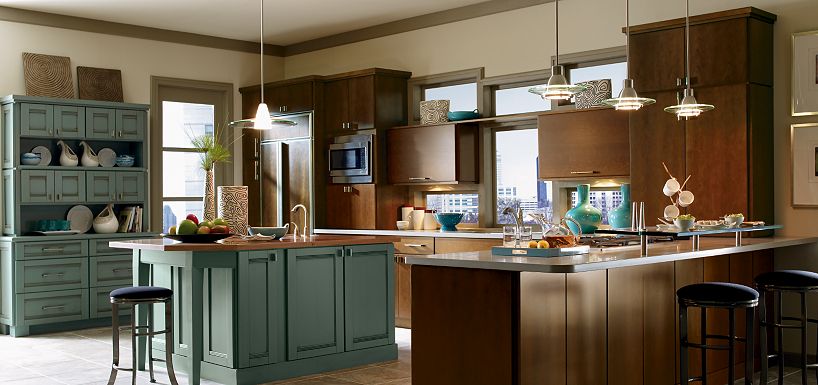 Thomasville Cabinetry's Marine finish paired with Cove on Maple is a great way to accent your kitchen with a splash of color. You can use it as your full kitchen, or as an island or hutch as they did in this design.
This Cowhide Leather by Townsend Leather Company starts at $18.50/sqft and was inspired by the sea. It is called Fierce Fish Aqua Sea Great White, and has been embossed in a sea inspired print.